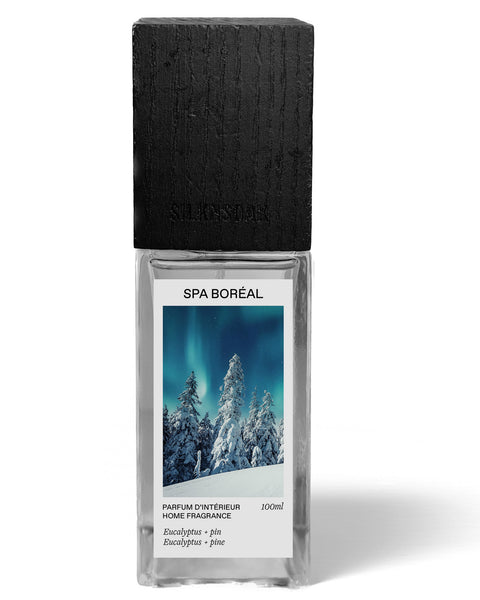 SILKNSOAK
Spa Boréal
Home fragrance
📦 FREE SHIPPING OVER 100$ (Québec only)


Show more
✔︎ Nordic Evergreens   ✔︎ Forest Spa Bliss

Embrace nature's elegance with our unique home fragrance, capturing the invigorating scent of eucalyptus leaves and the essence of a pristine forest, filling your space and pillows with the serenity of the great outdoors.
Discover 'Spa Boreal,' where sophistication meets the wilderness, redefining your connection to nature.
ESSENCE: Eucalyptus + Pine
AMBIANCE: Nordic Evergreens
Transform your home into a forest spa oasis with the revitalizing fragrances of Eucalyptus and Pine. Immerse yourself in the revitalizing atmosphere of Nordic evergreens. If you've already enjoyed our spa boreal shower steamer, take your aromatherapy journey beyond the shower and infuse it throughout your home and linens.

✓ PHTHALATE & PARABENS FREE ✓CRUELTY-FREE ✓VEGAN ✓MADE IN QUÉBEC
Make it your signature scent?
Shower and home bundle