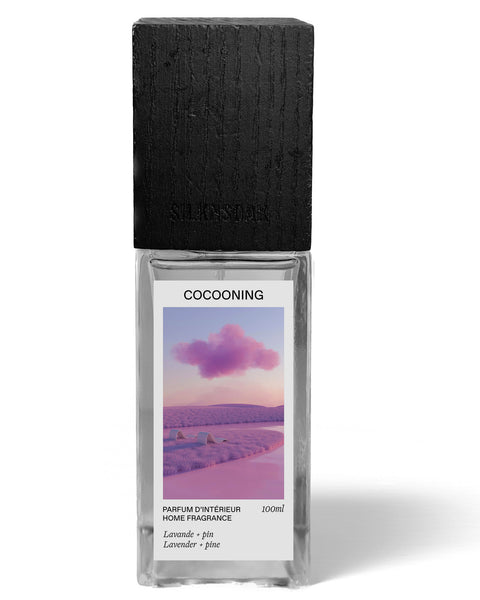 SILKNSOAK
Cocooning
Home fragrance
📦 FREE SHIPPING OVER 100$ (Québec only)


Show more
✔︎ Lavender & Pine Serenity  ✔︎ Tranquil Forest Ambiance
Experience the serene cocoon of nature's embrace with our unique home fragrance, a soothing fusion of Lavender and Pine. Let it envelop your space and pillows, filling them with an air of tranquil harmony.
Discover 'Cocooning,' where natural serenity seamlessly combines with a peaceful forest ambiance, inviting you to redefine your connection to a calming atmosphere.
ESSENCE: Lavender & Pine
AMBIANCE: Lavender & Pine Serenity
✓ PHTHALATE & PARABENS FREE ✓CRUELTY-FREE ✓VEGAN ✓MADE IN QUÉBEC
Make it your signature scent?
Shower and home bundle