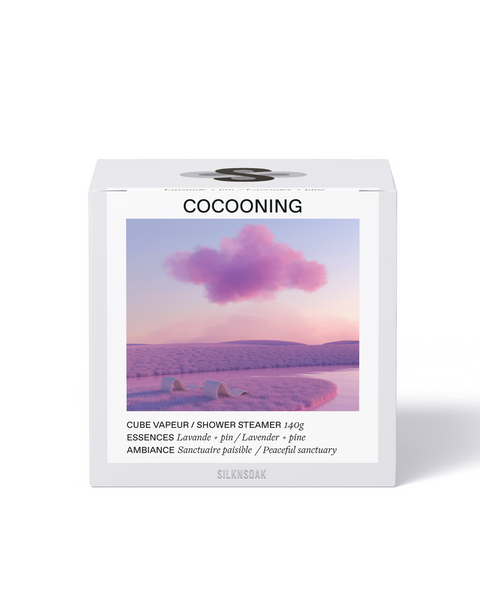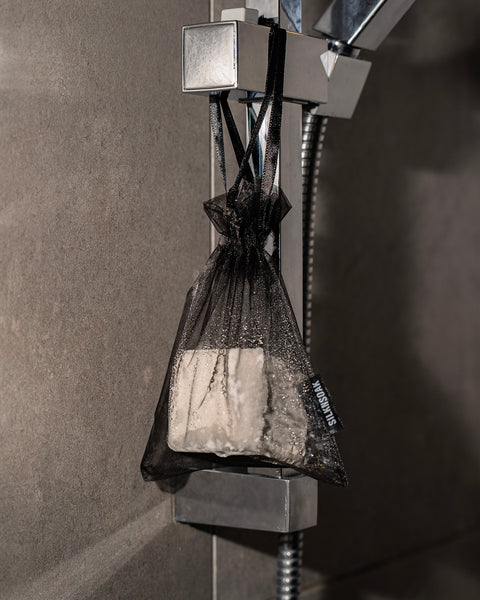 SILKNSOAK
Cocooning
Shower steamer
📦 FREE SHIPPING OVER 100$ (Québec only)


Show more
✔︎ Tranquil Aromatherapy  ✔︎ Forest Sanctuary
Indulge in Peaceful Bliss with Cocooning Shower Steamer – Your Sanctuary of Lavender and Pine
ESSENCE: Lavender + Pine
AMBIANCE: Peaceful Sanctuary
Immerse yourself in the bold and aromatic essence of our Cocooning Shower Steamer. Featuring top notes of Lavender and Fresh Cut Evergreens, this blend inspires a tranquil mind and body, evoking the serene essence of a forest sanctuary.
EMOTIONAL BENEFITS
Lavender Serenity: Middle notes of Sandalwood and Sage infuse your shower with a serene Lavender serenity, transporting you to a peaceful forest sanctuary.

Pine Forest Revival: Enriched with forest moss, our steamer awakens your senses with the revitalizing essence of Pine, transforming your daily shower into a harmonious aromatherapeutic experience.

Embrace the tranquil sanctuary of Cocooning Shower Steamer and discover Lavender and Pine in a new, revitalizing light.
Details
Weight: 140 g
Includes: 1 shower steamer and 1 organza bag.
Key Ingredients:
Experience the essence of nature with our carefully crafted shower steamers, blending premium essential oils for a rejuvenating shower journey.

How to use
It's important to note that scent perception can vary from person to person, so it's essential to test your own aroma preference.
1.Unpacking and Preparation:
To begin, gently remove the biodegradable film enveloping your shower steam cube. Each package also includes an organza bag for your convenience.
2. Insert the Cube:
Place the unpacked shower steam cube inside the provided organza bag.
3. Choosing the Appropriate Method Based on Your Shower Size:
For Small Individual Showers (5 x 35.5 inches or less):
Our shower steam cubes emit an aroma even when dry. We simply advise hanging the bag in a corner away from direct water contact. The aroma will gradually infuse your compact shower, thanks to the hot water vapor and droplets falling on your body, providing an extended experience beyond the typical usage of approximately 10 showers. If you desire a stronger aroma, follow the next step.
For Large Showers (from 36 x 47.3 inches to 60 x 35 inches):
Slightly moisten the shower steam cube for just 1 to 3 seconds, depending on your preference for aroma intensity. Then, hang it away from direct water streams. The shower steam cube will create a gentle effervescence and diffuse the aroma in your shower.
After your shower, the shower steam cube will solidify. You can leave it suspended in the shower or store it in a cupboard until your next use.
Long-Lasting Pleasure: The interaction between water droplets and steam in your shower will release the captivating aroma throughout your shower experience. Smaller showers may enjoy extended usage beyond the usual 10 showers. Keep in mind that the more you moisten the shower steam cube, the more intense the aroma will be and the quicker it will dissolve.
Enjoy a spa-like experience in the comfort of your own shower, tailored to your space, and savor the enduring aromatherapeutic benefits.
Important Warnings:
Ensure not to overly expose the shower steam cube to moisture, as excessive humidity can lead to rapid melting and intense aroma diffusion.
It is highly recommended not to place it directly on the floor to avoid premature dissolution.
It's essential not to use the shower steam cube for body cleansing to avoid direct contact with the skin.
If you are pregnant, showering with children, or have health concerns, we strongly encourage you to seek advice from a healthcare professional before considering the use of this product.
In case of a known allergy to essential oils, it is advisable to consult a healthcare professional before using our shower steam cubes.
Avoid any contact with the eyes. If the product accidentally comes into contact with the eyes, rinse thoroughly with water for at least 15 minutes to soothe any irritation. If the aroma becomes excessively intense in your shower, you have the option to open the shower door to allow the excess aroma to disperse.
Why choose our shower steamer
Experience the perfect harmony of nature and relaxation with our Shower Steamer. Whether you're craving a tranquil moment or a revitalizing escape, our Shower Steamer is your gateway to a sensory journey like no other.
Sensory Delight: Immerse yourself in the essence of nature, where every shower becomes an aromatic oasis.
Long-Lasting Fragrance: Our cubes are designed to last multiple showers, allowing you to savor the abundant scents of your choosing.
Tailored for You: Perfectly adaptable to different shower sizes, ensuring an indulgent experience every time.
Rediscover the joy of self-care with our Shower Steamer. Your daily shower routine will never be the same.
✓ PHTHALATE & PARABENS FREE ✓CRUELTY-FREE ✓VEGAN ✓MADE IN QUÉBEC
SHOWER STEAMER
Easy steps to embrace emotional wellness through our shower steamer enriched by the authentic virtues of essential oils.
Can't choose a scent?
Get all top 3 best sellers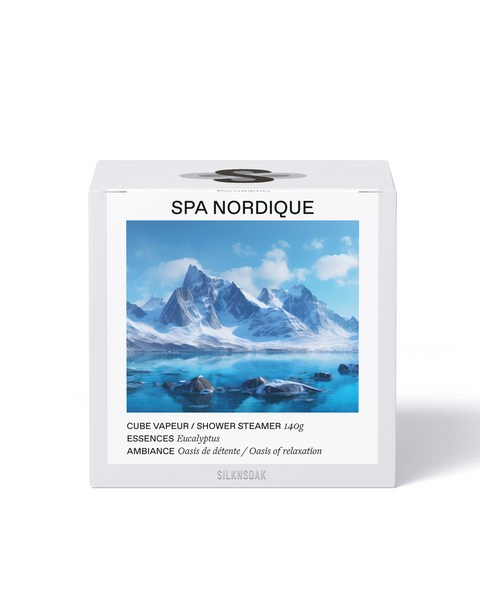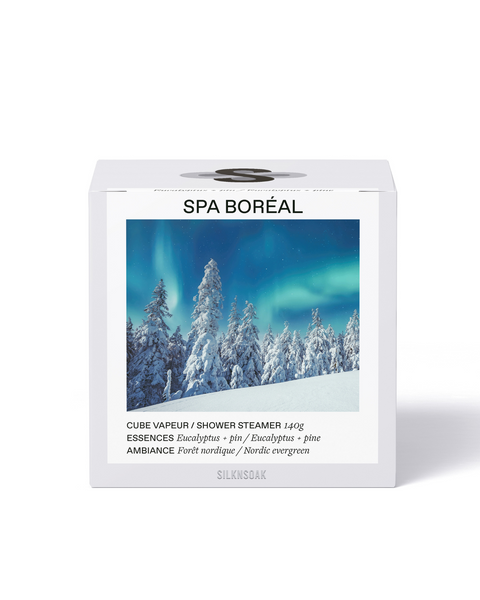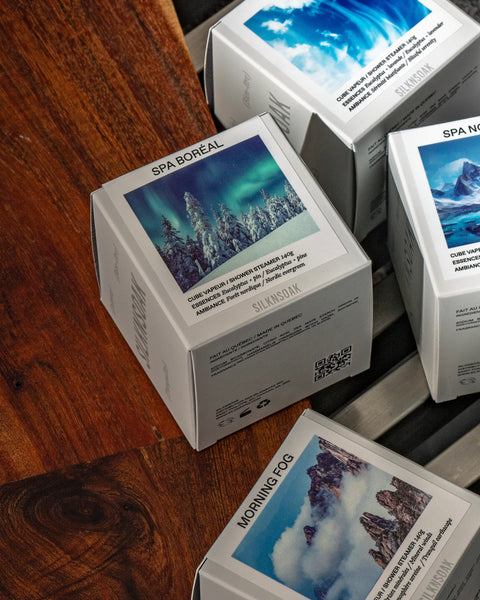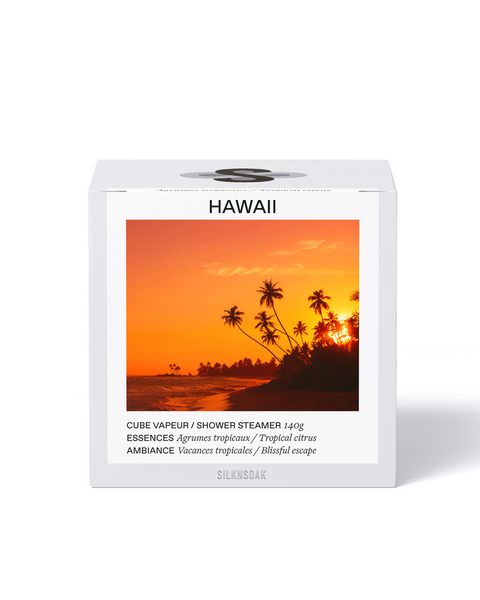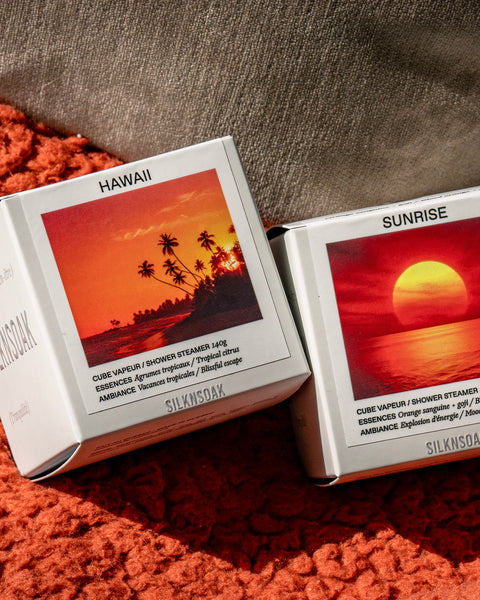 Living the dream
J'adore ce produit, les odeurs sont incroyables!
Je vais assurément m'en procurer à nouveau.
Merci d'exister!