FREE SHIPPING on orders over 100$ at checkout. (Québec only).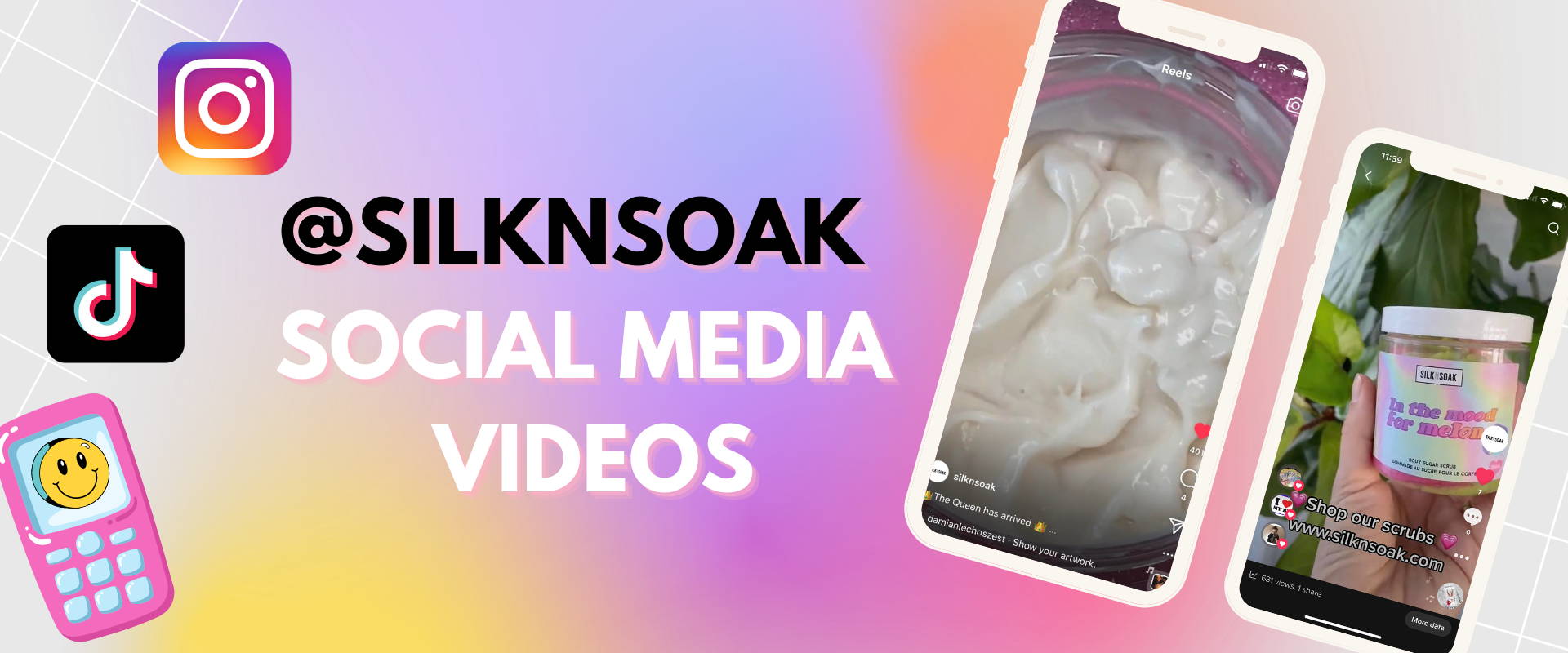 ♡♡Follow us @SILKNSOAK ♡♡

SILKNSOAKSOCIAL MEDIA VIDEOS
About the Silknsoak Sisters.
We are sisters that complete each other, literally almost like twins. Best friends that can't get enough of each other. Our mission is to make you look good and, most importantly, help you FEEL good. This mindset has been in our DNA since day one. So consider us your beauty hype team, serving mood-boosting products.

We believe that beauty is about having fun wherever you are on your journey. So, whether you're a so-called "pro beauty expert," a beauty newbie or a parent in full family mode, you'll find bath and body care and aromatherapy products perfected to be worthy in your self-care routine.
It's nice to meet you! Now that you're here take a look around. Meet our products, see them in action, and let us know what you think.
- Mel & Kim