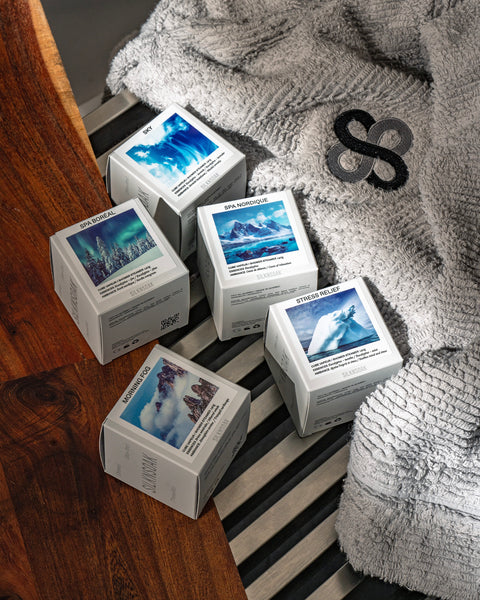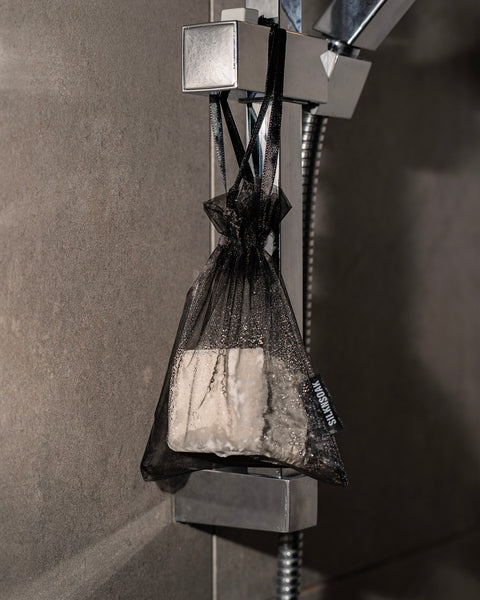 SILKNSOAK
Essential shower steamer bundle
Introducing our Essential Shower Steamer Bundle - Elevate Your Shower Experience with the Nordic Collection!
Pamper yourself with our carefully curated bundle of five luxurious shower steamers, each designed to transport you to the serene beauty of the Nordic wilderness. Immerse in the ultimate shower journey with these captivating scents:
Spa Nordique: Immerse in the invigorating embrace of 100% Eucalyptus for a refreshing and revitalizing experience.

Stress Relief: Find tranquility with the harmonious blend of Eucalyptus and mint, perfect for melting away stress and tension.

Spa Boréal: Journey through the Nordic forest as the combination of Eucalyptus and Pine soothes your senses and revitalizes your spirit.

Sky: Drift into relaxation with Eucalyptus and Lavender, evoking the calming serenity of a clear Nordic sky.

Morning Fog: Embrace the freshness of Eucalyptus and Mineral Breeze, awakening your senses like a Nordic morning fog.
Each shower steamer in this bundle is individually packaged in a charming box and elegantly presented in its own organza bag, ensuring the preservation of their delightful aromas. Plus, take advantage of this limited-time promotion and enjoy a 12% savings when you indulge in the complete Nordic experience.
Elevate your daily shower ritual with our Essential Shower Steamer Bundle and let the essence of the Nordic region transform your self-care routine.