Get FREE SHIPPING on orders over 80$ at checkout. You deserve it. (Quebec and Ontario only).
🍉🍉 Ultimate boobies treatment 🍉🍉
Why you should scrub your boobies with
In the mood for melons?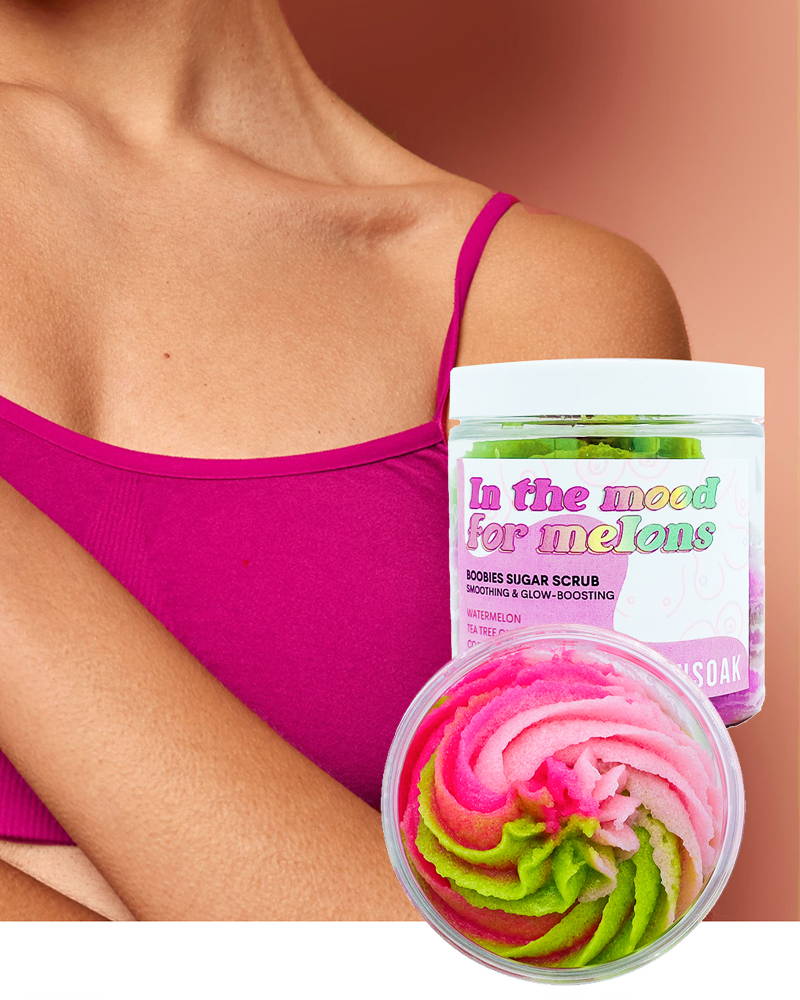 Anti-inflammatory agent in the skin. Topical vitamin E can reduce UV-induced skin swelling and skin thickness.

Known to prevent or reduce stretch marks overall improving the appearance of skin.

The fat in cocoa butter creates a protective barrier that holds in moisture and prevents your skin from drying.

Not only a great anti-inflammatory but also serves as a powerful antioxidant that repairs, soothe and nourishes the skin.
Follow us on the gram @silknsoak
Follow us on the gram @silknsoak